5 puntos clave para aprender a negociar tu salario:
Introducción
Los proyectos generan beneficios y las partes discuten cómo repartirlos. Nadie es dueño de esas rentas, el poder de cada parte determina quien se queda una mayor porción de la tarta.
Toda teoría de la negociación empieza, por tanto, construyendo una posición de fuerza, desde la que capturar rentas generadas.
Podríamos decir que: Tu salario = Valor que añades + Poder de negociación
El salario medio de un controlador aéreo es superior al salario medio de un diseñador freelance. ¿Añade el controlador más valor? No lo sabemos. Sí podemos decir que, unidos en sindicato y amenazando con huelgas, los controladores tienen poder de negociación. Los autónomos, desorganizados y en competencia perfecta, se comen las subidas impositivas. (Otro debate son los límites de las huelgas con recursos públicos de por medio, pero dejemos esto para otro día.)
¿Eres buen negociador? ¿Sigues una estrategia? ¿Sabes cómo cerrar el trato?
Consejo 1—el clásico: Concéntrate en generar valor, hacer bien tu trabajo.
Consejo 2—el ignorado: Genérate una posición de poder, ¿cuál es tu leverage*?
* Qué puedes poner encima de la mesa para justificar tus demandas salariales.
1. ¿Puedes decir que no?
Empieza la negociación preguntándote: ¿Tienes una posición fuerte?
Una pregunta con una derivada: ¿Estás dispuesto a decir que no? (¿Puedes permitírtelo?)
Tendrás poder de negociación si consigues darte opcionalidad, es decir, si dispones de buenas alternativas fuera del acuerdo actual. Ganas poder cuando controlas el timing de la negociación. Si les llega que te corre prisa encontrar piso te subirán el precio. Quieres decidir tú el cuándo. Esperar sentado las mejores oportunidades, desde posición fuck you. (1)
Define un BATNA antes de la reunión, referencia clave, un número que deberás proteger. Best Alternative To Negotiated Agreement, significa, tu mejor escenario fuera de esta negociación. Concepto patentado por Fisher y Ury en Getting to Yes, su libro de negociación. ¿Cuál es la oferta mínima que firmarías? Nunca aceptes una cifra por debajo del BATNA. Enfrente un problema informativo. Si tienes fuerza, déjalo claro. Si no tienes fuerza, esconde tu posición. En las señales que [no] emites pueden traducir debilidad. Y es que uno solo puede apretar si la opción de levantarse de la mesa es una realidad. Ejemplo de cómo perderlo todo en una frase.
A veces debes forzar, amagar con romper para descubrir cuánto te quiere la otra parte. Solo ejerciendo esta opción podrás destapar su posición. Si vienen a buscarte, habrás ganado el pulso. Arriesgado si estás lanzando un farol. Que no se te note que juegas sin cartas.
Aquí, la información es poder. Yo cruzando la frontera armenia. Pregunto precio del seguro al policía y dice que 10. Saludo al funcionario y dice que 18. No pago. Baja a 14. Tampoco. Sigo insistiendo. Ofrece 10. Si no hubiera preguntado habría aceptado 14, creyendo firmar un buen trato. Debes presentarte, mínimo, con la misma información que tiene tu rival. En negociación salarial: Busca ex ante los salarios que se pagan en la industria.
Un menú de boda es más caro que un menú de aniversario. En el mismo restaurante. No necesitas estudiar economía para identificar un escenario de captura de rentas. Tienen tu precio de reserva, lo destapas con toda la parafernalia. Esconde esa información casándote en Campers.
Una vez en la mesa, prepárate para preguntas difíciles. Parecerán inflexibles pero no lo son. Identifica, eso sí, qué factores podrían cargarse el acuerdo, qué no es negociable. Y ajusta. Quizá no puedes tocar salario, pero sí flexibilidad horaria. Negócialo todo a la vez, nunca por orden.
Minimiza ultimátums de cualquier tipo. Aborda tú los temas problemáticos, llevarás así la iniciativa. Tu salario previo es confidencial. RRHH intentará sacártelo. Piensa la pregunta detrás de cada pregunta. ¿Qué información buscan obtener con este comentario aparentemente inofensiva? Bajo presión no tengas prisa en dar una respuesta, tómate tu tiempo en responder. Y si ves que no podrás sacar lo que buscabas, pacta una revisión del caso en 6 meses.
Cuéntales cómo mejorarás su negocio. ¿Pueden ver lo que tú estás viendo? Hay tres clases de síes: Compromiso, confirmación y falso. Quieres compromiso. Lanza una pregunta clara, que respondiéndola aparezca tu propuesta de valor. O que destape la debilidad del contrario. Reagan lo hizo con el famoso: ¿Are you better off? Encuentra su necesidad, todo el mundo busca algo.
Duda recurrente: ¿Debes negociar tu primer salario? En principio no. Si no tienes posición, estúpido iniciar confrontación. Con 20, limítate a buscar entornos de desarrollo, aprender una habilidad diferencial te dará poder de negociación mañana. A partir de los 30, estudia a tu rival (averigua su BATNA) y preséntate con muchas alternativas, para poder decir que no.
2. Mecanismos de compromiso
Negociación emocional. Dejar abierto que estás dispuesto a la guerra total desalienta futuros desafíos. Ganar sin tener que pelear. De nuevo una cuestión informativa, ahora de credibilidad. El fascinante campo de la teoría de juegos.
¿Conoces el juego de la gallina? No quieres morir. Tampoco quieres perder. Tu mejor escenario es convencer al otro conductor que no girarás. Asustarlo. Tsipras y Merkel jugaron una buena partida en 2012. Perdió el griego porque no tenía posición, pero si se lo hubiera creído más…
No quiero pelea pero tengo que estar dispuesto a pelearme. ¿Cómo convencerte que no me ataques—porque responderé si me atacas? Comprometiéndome ciegamente, atando mis manos al volante. La paradoja es que salgo reforzado eliminando opciones, si no puedo echarme atrás. Doomsday Machine, represalia automática a un ataque. Que no pueda desactivarse genera una disuasión efectiva (¡si conocida por todos!) para frenar la guerra nuclear. En la película de Kubrick el mecanismo ruso se activa cuando los americanos lanzan su bomba.
Mismo equilibrio en el mundo animal. No iniciaré confrontación si observo sangre en tus ojos. Tito Álvarez y la estrategia del perro loco. Los taxistas catalanes no tenían poder (véase resolución del caso en Madrid) pero, en su amenaza salvaje de bloquear Barcelona, intimidaron al legislador.
Juncker sube aranceles como respuesta a una subida de Trump. Juncker, bien asesorado, declara: «Habría preferido no tocarlos pero no me queda otra opción.» Trump es empresario, tampoco busca guerra comercial, solo construye reputación de tipo duro desde la que negociar.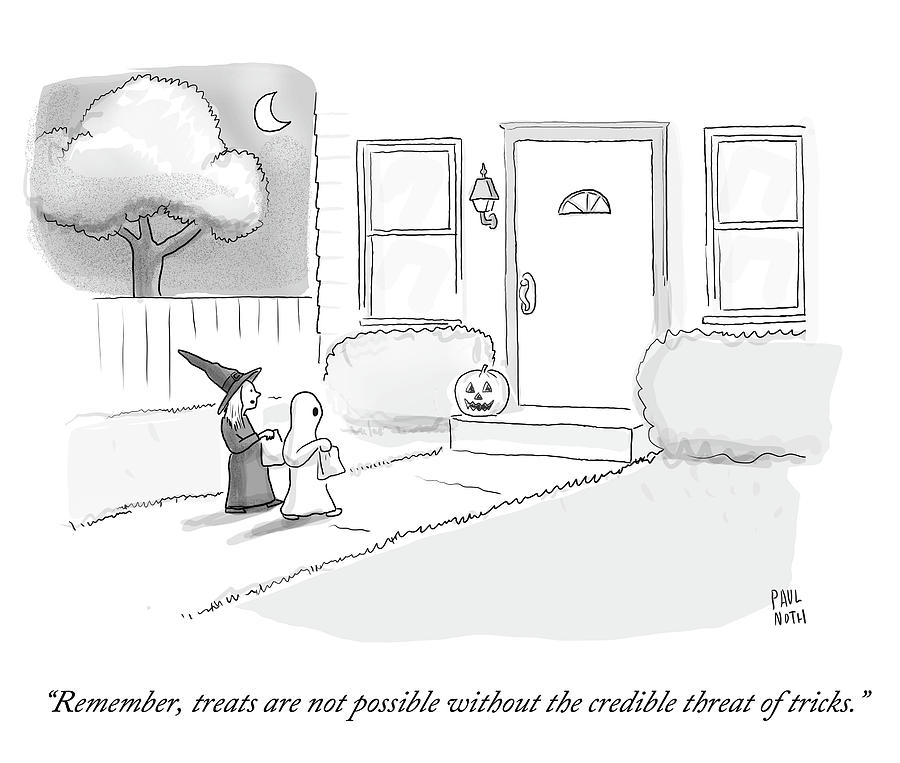 Obama, desde Sistema 2, flojeó en política internacional. Trump es Sistema 1, no se lo pensará dos veces. Ser emocional introduce una inquietante (y eficiente) dosis de imprevisibilidad. Desconoces la línea roja de un loco, no puedes anticipar qué hará. A Kim Jong-un se le pasan las ganas de tensionar. Una mala estimación y le caen cien bombas en Pyongyang.
Tit for tat. Abre cooperando, pero, si te traicionan, responde con el doble de fuerza. Inda sigue atacando, después de recibir las disculpas de Berlín. Queda avisado, no difamará más. Creemos haber evolucionado pero nuestro comportamiento sigue todavía códigos primitivos.
Habla y actúa con poder. No permitas que te interrumpan ("¡déjame terminar!"). Nunca rehuyas un combate. No te arrugues, lo recordarán. Trump utiliza el apretón de manos para marcar territorio. Exagerado, pero fija posición dominante. Abe, yo mando aquí. También con Pence. Macron iba avisado. Pero su gesto queda raro, fuera de lugar, porque no es alfa nato. Después se la devuelve.
Y un problema en estas dinámicas de poder: Distinta percepción de una misma acción según el sexo. Un jefe duro puede ser considerado como un jefe exigente, que espera lo mejor de sus empleados. Pero una jefa dura suele ser una mandona… o peor. Cambiará, pero hoy es una barrera a la hora de negociar. Sheryl Sandberg abandera un feminismo de carrera.
3. ¿Salario esperado?
Pospón esta pregunta hasta el final del proceso, una vez tomada la decisión de contratarte. Decidimos emocionalmente para después racionalizarlo. «Déjame enseñarte la casa, ya hablaremos del precio luego.» Si te gusta, encontrarás una excusa (¡cualquiera!) para comprarla. Que tu entrevistador diga el primer número. Nada ganas hablando tú primero. Si te pasas, no pagarán. Y si te quedas corto, perderás dinero. Escribe 'negociable' en el formulario. Si, abriendo ellos, sale la cifra que habrías aceptado, negocíala también. La ancla ya está fijada, a tu favor.
¿Behavioral economics? Los trucos de vendedor de toda la vida. Elecciones irrelevantes (enseñar primero un piso malo), anclaje (abrir con un precio desorbitado), efecto dotación (que se imagine cómo sería su vida allí) y aversión a la pérdida ("decídete rápido, no eres el único interesado").
Estudia qué número podrías pedir y esté preparado para justificarlo. Play hard to get, igual que ligando. Si te crees tu posición, serás más convincente. Cuando lleven tiempo negociando, su cerebro empezará a buscar una justificación ex post: Está luchando mucho -> Valdrá lo que pide
Un buscador de vuelos ralentizó su algoritmo. Usuarios más satisfechos esperando. En nuestra cabeza primitiva el valor está correlacionado con el tiempo invertido. Criticaron este cartel de la Semana Santa de Cuenca. Precioso, por cierto. "Esto podría hacerlo mi hijo." ¿Y por qué no lo hace?
Chiste de economista (¡quedáis avisados!): Voy al abogado. Después de escuchar mi problema legal, escoge un libro de su estantería y dice: «Aquí tiene la solución. Son 200 euros.» "¿200 por abrir un libro?» "No, abrirlo le sale gratis. 200 euros por los 20 años estudiando qué pagina abrir." Duele menos pagar al cerrajero que desmonta la puerta. La idea en marketing es que, aunque tu tarea te resulte fácil, deberías añadirle complejidad. Ficticia si quieres. Si eres abogado, espérate una semana en responder. Y habla de 'mi equipo', aunque solo tengas contratada a la secretaria.
No te olvides del packaging. Ajram es 0% producto, 100% marketing. Lo hacen las consultoras en sus planes estratégicos, añadiendo 300 slides de ruido para suavizar el cobro de 50.000 euros por 3 slides de implementación. ¿De verdad creías que el SWOT de un becario tenía relevancia?
Me dice Booking que el hotel tiene 'high demand, only 4 rooms available'. Llego a la ciudad y era un hotel de 4 habitaciones. Añadir, siempre que puedas, escasez artificial en la función de precios. Ryanair vende sus 150 billetes en 30 tramos («corre, 5 últimos asientos a este precio»).
4. Pricing + Economía del comportamiento
Hablemos de pricing. Fija contraofertas en un número alto. Anclaje en el precio del primer iPhone. Anunciaron 600 y vendieron a 400. 600 era anzuelo, para tenerte contento. Tú salías de la tienda con una sonrisa, creyendo haber ahorrado 200 euros. 400 fue el único precio que consideraron.
Manuel Conthe contaba esta historia de Mario Conde.
Vigila entonces con la estrategia 'me ofrezco gratis para luego ganármelos con mi trabajo'. Por más bien que lo hagas tendrás que romper el equilibrio 'este antes lo hacía sin cobrar'.
Una lección en el mercado de las apps: Todavía hoy tenemos la percepción que deberían ser gratuitas. Estuve semanas pensando si comprar un juego a 2,99. Luego pasé por delante del Dunkin y, sin dudarlo, me gasté 3 euros. Llevo 2 meses jugando al Reigns y decepcionado todavía con el Cronut. Moraleja: Las expectativas lo son todo. Que esperen mucho de ti, te será más fácil convencerles.
No estamos dispuestos a pagar por apps útiles. ¿Recuerdas las protestas por el euro (¡solo 1!) del WhatsApp? El 'problema' es que solían costar 0 y arrastramos ese número en nuestra cabeza. Apple intentó romper la tendencia eliminando en 2015 la app gratis de la semana. Todo un éxito.
El valor es arbitrario. Si te digo que este vino es caro, en tu cabeza empezará a gustarte. Así lo demostraba un estudio que intercambiaba etiquetas entre Penedès y Don Simón. Respuesta anónima, la presión social no era factor. Disfrutas más de la experiencia si sabes que cuesta 100.
Lo gratis como arma de marketing: Donpiso, regalando un iPhone, esconde su comisión de 12.000. Housfy cobra un único fee de 3.990. Con la pasta que ahorras te compras 10 móviles. Algunas empresas ofrecen mierdas gratis como incentivo. Tú concéntrate en lo importante, el salario.
Compramos por comparación, siempre en relación al entorno. Si quieres ligar, no vayas con tu amigo guapo. ¿La rueda de reconocimiento de sospechosos? No funciona, la quitaron por heurística de representatividad. En política de marketing: Introducir C (con un precio inusualmente bajo) puede cambiar la decisión entre A y B. Ejemplo del The Economist.
Si eres autónomo, fija tu método de cobro. Con tarjeta gastamos más que en metálico, no vemos los billetes salir de la cartera. En los festivales a veces te obligan a cambiar euros por tokens, quieren que no pienses en dinero. Las fichas del casino. Está demostrado que consumirás más.
Relevante también el cuándo. Cobrarlo todo al final no es siempre óptimo. Ariely demostró que en un restaurante la gente es feliz prepagando (un único cobro por acceso al buffet). La peor opción en micropagos (cobrar por cada bocado). Ofrece la modalidad que mejor se ajuste a tu servicio.
Simplifica el proceso en negocios online, minimiza fricciones. Imagina que, antes de completar la transacción, tengo que superar 6 pantallas. Ineficiente (por peligroso) tomar 6 decisiones. Finiquítalo en 2 clicks. Apple sacó la pestaña Store de su web, ahora vende desde producto.
5. Gestión de expectativas
Ernest Shackleton preparaba expedición a la Antártida: "Se buscan hombres para viaje peligroso. Frío. Oscuridad. Baja remuneración. Retorno dudoso." Este anuncio, en el formato presentado, nunca llegó a publicarse, pero la historia es verídica. Recibió más de 1.000 candidatos.
Shackleton completó su tripulación, sin pagar mucho, ofreciendo honor y reconocimiento. Hoy gana la empresa capaz de crear un sentimiento de pertenencia, con embajadores orgullosos de trabajar en ella. Todos buscamos lo mismo: Una bonita historia que contar a los nuestros.
En 1913. Y en 2018.
El dinero será la consecuencia. Búscate un trabajo con propósito. Creemos que el dinero lo mueve el todo pero es solo una parte de una compleja ecuación. ¿Por qué haces lo que haces? Mucho cuidado introduciendo incentivos monetarios, podrías cargarte la motivación intrínseca.
Características del trabajo ideal: Autonomía (que te permita decidir), una cierta dosis de complejidad (retos inesperados, sin tampoco estresarte) y resultados observables (tareas relevantes, que cambien algo). ¿Dónde quiero llegar? Que no decidas solo mirando la pasta.
Apuntes finales:
1. Normas sociales. Apréndete los códigos de tu interlocutor, algunas culturas esperan flexibilidad en las reglas. No somos iguales, por suerte. Hay quien no transmite emociones faciales, hay quien reacciona gritando. Inteligencia emocional: Saber qué decir, cómo decirlo y cuándo decirlo.
2. Timing. Percibimos distinto una misma acción en función del contexto. Toppings de fresas para mi helado en vacaciones, voy con el chip de gastar. El clásico de negociar la propuesta en los postres, después de una buena comida. Busca el momento correcto para pedir un aumento.
3. Cooperación instintiva. Dispuestos a incurrir en costes para detectar al tramposo, sacrificando recursos propios. Emociones juegan un papel importante. Sientes vergüenza al mentir, programados para cooperar. Tit for tat condicional. Y una pregunta en este bonito equilibrio: ¿Estás dispuesto a perdonar?
Trabaja la parte emocional antes de hablarle a la racional. Evita confrontación directa. Recuerda que estás negociando con personas. No importa la solidez del argumento, no compraré si me caes mal. Complicidad, ayúdame a entender por qué te mereces lo que estás pidiendo.
Dale Carnegie, abre buscando puntos en común. No tengas miedo a pedir cosas fuera de la oferta, todo puede hablarse, siempre que no suene arrogante. Primero gustar desde las sensaciones, presentar después los fríos datos que justifiquen tus demandas. Nunca al revés.
Chris Voss, antiguo negociador de rehenes, discute su estrategia de aproximación: 1. No es binario, moverse en el espacio entre el sí y el no. 2. Limítate a describir la realidad. 3. Persistir, un no no es el final de la conversación. 4. Busca unknow unknowns, que win-win desconocemos. (2)
El tono de tu conversación determina el estado de ánimo. Contrólalo a consciencia. Si pregunto algo sonriendo te sentirás menos atacado. Con el tono también puedo indicarte que no moveré mi posición en un punto determinado, sin tener que decirlo, por tanto, con menos fricción.
Chris lanza su crítica contra el BATNA de Fisher y Ury. Negociamos con personas, no te interesa plantear un enfoque 100% racional. Incluso los terroristas seguirán patrones emocionales. Táctica contraria: Dime por qué quieres lo que quieres (¡destapa tu posición!) y quizá empatizo.
Invierte en tu reputación, de negociador duro pero justo. Hay un momento en el que, pudiendo apretar, prefieres no hacerlo. Decisión inteligente. Se trata de construir alianzas con otros humanos, que la otra parte salga también contenta, generar escenarios mutuamente beneficiosos.
---
(1) John Goodman en The gambler. "You get up two and a half million dollars, any asshole in the world knows what to do: You get a house with a 25 year roof, an indestructible Jap-economy shitbox, you put the rest into the system at 3 to 5 percent to pay your taxes and that's your base, get me? That's your fortress of fucking solitude. That puts you, for the rest of your life, at a level of fuck you. Somebody wants you to do something, fuck you. Boss pisses you off, fuck you! Own your house. Have a couple bucks in the bank. Don't drink. That's all I have to say to anybody on any social level. Did your grandfather take risks? I guarantee he did it from a position of fuck you. A wise man's life is based around fuck you. The United States of America is based on fuck you. You have a navy? Greatest army in the history of mankind? Fuck you! Blow me. We'll fuck it up ourselves."
(2) Donald Rumsfeld, Secretario de Defensa de la Administración Bush. «Reports that say that something hasn't happened are always interesting to me, because as we know, there are known knowns; there are things we know we know. We also know there are known unknowns; that is to say we know there are some things we do not know. But there are also unknown unknowns—the ones we don't know we don't know. And if one looks throughout the history of our country and other free countries, it is the latter category that tend to be the difficult ones.»