📕 How to win friends and influence people
Para convencer primero tienes que gustar. ¿Cómo hacerlo? Mostrar interés genuino. Escuchar mucho. Hablar poco. Ofrecer desinteresadamente. No calcular alianzas. No apuntar quién paga. Preguntar primero. Sonreír. Transmitir generosidad. Presentarte desde la humildad. Preocuparte.
Principales ideas del libro
How to friends and influence people. Cómpratelo, que no te asuste el pésimo título. Escrito en 1936 por Dale Carnegie. Según Lindy, una buena inversión.
1. Ofrecer desinteresadamente
¿Por qué todo el mundo quiere a Maru Taro?
Porque regala amor incondicional, ofrece sin esperar nada a cambio.
Carnegie tenía un perro. Y lo quería con locura. También quería a su mujer y a sus hijos pero, en las interacciones humanas, incluso dentro de la familia, siempre habrá intereses. Lo del perro, en cambio, era 100% incondicional, estaba contento solo con verle, únicamente pedía su compañía.
Todos buscamos esto en una relación. Permite entender esta encuesta.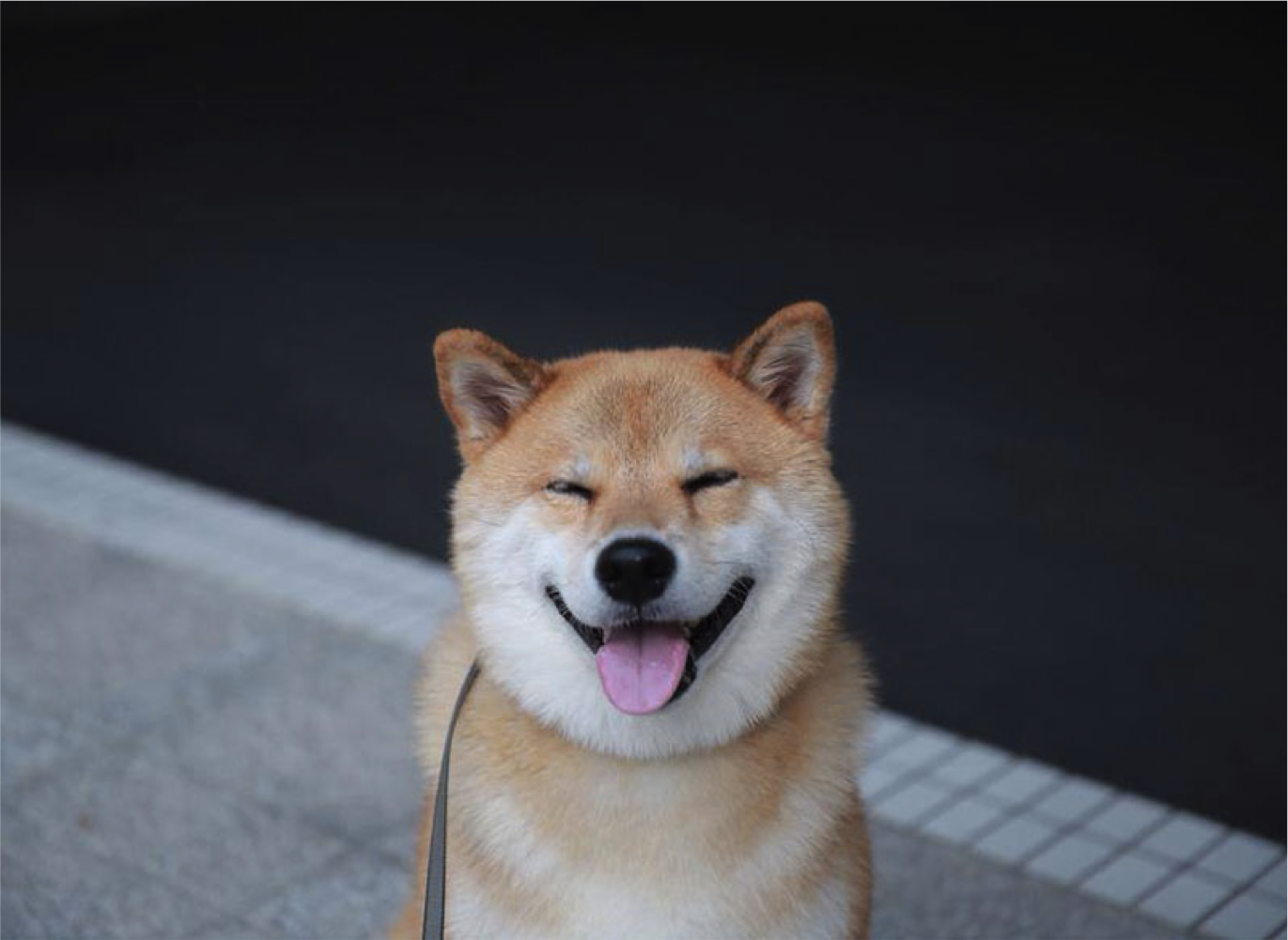 Primera regla del libro: Si quieres más amigos, sé como un perro. Mostrar interés genuino en las respuestas de tus interlocutores. Dar sin apuntar, ofrecer recursos antes de que te los pidan. Sale a cuenta porque, impresionado por tu generosidad, terminaré devolviéndotelo.
Escoge preocuparte, marca la diferencia. Pregúntame cómo está mi madre — si te conté hace unas semanas que tenía un problema de salud. "Bien, ya recuperada." ¿Ves que fácil?
Los buenos políticos recuerdan esos pequeños detalles. Recuerdan apellidos que conectan con anécdotas. Recuerdan historias personales. Logran empatizar desde su memoria social, y así ganar votos. Solo sostenible en el tiempo si te sale de dentro (¡tienes que querer saberlo!).
Respuesta de Bill Clinton en su debate contra Bush padre. ¿Quién conecta mejor? No puedo descartar que Clinton esté falseando expresión facial de preocupación por los trabajadores de Arkansas (no sería el primero) pero yo creo que se lo cree. Y aquí ganó el debate. Y la presidencia.
Ejemplo de otro pro, un vendedor que lleva 6 meses buscando cerrar un contrato. Lee en el periódico que el hijo del potencial cliente ha tenido un accidente. Tira de agenda y se presenta en el hospital con un stick firmado por Wayne Gretzky, estrella de la NHL. Adivina cómo termina la historia.
2. Técnicas para gustar
Escucha sin interrumpir, deja que el otro hable. Homer se rompe la mandíbula en un episodio de los Simpson. Sin abrir la boca, se convierte en la persona más popular de Springfield. Cuando le quitan el aparato, vuelve a ser el de antes. Todo el mundo quiere contarte sus movidas, sentirse valorado. Camus escribía que "el buen gusto consiste en no insistir." Remata el combo preguntando mucho, desde tu curiosidad, porque te interesa la respuesta.
No te olvides de sonreír. Señal natural para identificar cooperadores. No todo el rato, que creerán que vas drogado, pero genera buenas sensaciones. Si eres feliz, querrán ser tus aliados. Lo hacen instintivamente los bebés, buscando más recursos de su madre. También nuestro amigo Maru.
En las fiestas acuérdate de nombres y caras. Cuando pronuncias su nombre, la gente se siente valorada. Yo soy nefasto, incluso teniendo enfrente a alguien carismático. Toca trabajar la memoria. Si no estás cómodo, relájate con una copa. También puedes presentarte con un amigo.
Más networking para introvertidos. Será fácil si identificas intereses mutuos. Háblame de lo que me gusta. Googlea, antes del evento, qué hobbies tengo. Introdúcelos de forma natural en la conversación. Ojo, situación turbia si intuyo que hiciste stalking. Había problemas de feeling en la ISS. Americanos y rusos no eran amigos. Desde la Tierra intentaron solucionarlo. Diseñaron actividad para destacar similitudes, puntos de encuentro. Lo hicieron discutiendo experiencias compartidas (¿por qué decidiste ser astronauta?).
¿Qué temas tocar en un primer encuentro? ¿Small talk ("está loco este tiempo") o polémicos (filosofía nihilista)? El trade-off: Mantener conversación interesante vs. Riesgo de meterte en un lío. Códigos sociales establecen pequeños pasos. Ariely recomienda abrir con picante, para conocerte más rápido. No puedes caerle bien a todo el mundo. Acéptalo. No es un drama.
El humor es aquí poderoso, mecanismo evolutivo para decir las verdades a la cara. Delicado, finísima línea entre llamarme tonto y reírme de una broma en la que me veo reflejado. Si sabes jugarlo, te permite relajar al personal. Escucharán más. Tampoco lo fuerces. Nada peor que una broma sin gracia
Te escucharán si consigues llamar su atención. Ser memorable, en algo. Carnegie recomendaba showmanship, dar espectáculo. Lo ejecutan de cine los americanos, interactuando con la audiencia, sorprendiendo. Yo, en la UPF, presento mi clase de Akerlof con un Rolex falso. Arrow con una lata del paki. Kahneman con una caja de nuggets. Coase con una queja del vecino. Becker con una multa de tráfico. Sé lo que estás pensando: Tubau, eres un flipado. Lo que quieras, pero ya me he colado en la orla.
El recurso escaso es hoy la atención. Incluso entre amigos. Adictos a las notificaciones en redes, no dedicamos completa atención a una sola tarea. Escucha al 100% y tendrás mejor posición de salida. Apaga el móvil antes de la reunión y enviarás señal inequívoca: La prioridad ahora eres tú.
3. Primeras impresiones
¿Puedes explicarme por qué te cae mal alguien? Probablemente no, va por sensaciones. Snap judgments, juicio en segundos. Funciona por instinto, especializados en clasificar entre cooperador y no-cooperador. Lo haremos leyendo una cara, unos ojos. Expresiones faciales transmiten información sobre tu predisposición. ¿Estás contento de verme? No podrás falsearlo. Si no hay feeling, ya sabes cómo termina la noche. Te lo diré sin decírtelo, programados para clasificar mirándonos. ¿Qué opinas? ¿Está enamorada?
El documental Life, Animated cuenta la bonita historia de Owen, un niño con autismo que aprende a interpretar emociones a través de las películas de Disney, y sus personajes con rasgos exagerados. Nosotros aprendimos de forma automática. Owen necesita las pistas de los dibujos animados.
Cuando te pregunto '¿qué tal las vacaciones?' mi actitud indicará si existe interés real en la respuesta. Explica por qué seguimos cogiendo un avión para reuniones de 10 minutos en Frankfurt. Todo es una cuestión de confianza: Signaling 'estoy dispuesto a sacrificar un día por ti' + Quiero leer tu cara.
Aproximación en similitudes. Si tiene mi aspecto, más probable que coopere. Precisión suiza en esa primera clasificación, los primeros 5 segundos. Si crees en Darwin, no debería sorprenderte. Vigila, eso sí, con estereotipos, pueden ser engañosos. No te creas todo lo que pienses. Aproximación, también, en gestos (¿me ha devuelto la sonrisa? ¿mira a los ojos cuando habla?) y detalles (¿por qué combina americana con Apple Watch? ¿quiere decirme que estudió en ESADE?). Nunca sabes al 100%. Hoffman, inversor tecnológico, plantea decidir en negativo. Teoría (no científica) sobre cuándo cortar tu relación. (1)
El ostracismo era letal en el entorno prehistórico. Explica ese impulso inconsciente por seguir al rebaño, buscando una aprobación social ya no necesaria. Las burbujas son, por tanto, inevitables. Sobrevivieron los monos que mejor cooperaron, dispuestos a sacrificar recursos propios para penalizar al free-rider. Strong reciprocity, el juego del ultimatum. Las reglas son simples: 100 EUR de bote. Interacción única y anónima, no te veré la cara. Jugador 1 decide reparto. Jugador 2 decide si rechazarlo. Equilibrio en 70–30. La amenaza de represalia, perdiendo pasta, facilita oferta inicial justa.
El amor, desde este punto de vista antropológico, no es un más que un mecanismo de compromiso y sacrificio, en beneficio de un tercero. Poco romántico, lo sé. Dice Beigbeder, el publicista, que dura 3 años. (2) Cogido con pinzas, pero sería el tiempo necesario para que el bebé sobreviviera.
La cooperación no-genética, la fascinante historia de la civilización humana. Sostenida, a gran escala, en las construcciones sociales. Religiones o banderas, conceptos abstractos que refuerzan una identidad colectiva, permiten alianzas culturales. Creencias imaginarias que permiten el grado más alto de cooperación: Entregar tu propia vida para salvar a un extraño.
Implementación business: Controla tu primera impresión. Transmite pasión, que te brillen los ojos. Si no lo sientes, no lo hagas. Inteligencia emocional después. Leer tu entorno y ajustar comportamiento. Interpretar cada escenario y el código que de ti se espera. Invita a comer, no seas tacaño. Si no lo esperaba, el agradecimiento será doble. Búscate amigos que paguen mañana. Al final del día termina costándote lo mismo que si dividiésemos la cuenta, pero el sentimiento de agradecimiento es máximo. Y tu vínculo se consolida más rápido. Emociones aceleran este proceso. Ganas popularidad si transmites buenas vibraciones. Pueden detectarse en un simple 'buenos días'. Tener rollo. Que no consiste en ir chutado de Mr. Wonderful. Hablo de ser una persona agradable que invite a la interacción de un desconocido.
4. Humildad no planificada
Keith Ferrazzi puede presentarse de dos maneras. ¿Con cuál te quedas?
Conecta desde tus inseguridades, tu parte más humana. No esperes recompensas, no pienses consecuencias. Ayuda a tus contactos, de nuevo, desinteresadamente. Alégrate de su éxito. Amo a mis amigos que me conectan con su agenda. Espero devolverles el favor, aunque no lo hagan calculando. Aquí el único secreto. Favores inesperados generan mayor impacto. ¿Crees en el karma? No es brujería, es cadena de favores. Si me ayudas, querré devolvértelo. De esto va la influencia, de reciprocidad y agradecimiento. Responderemos favorablemente a la amabilidad. La clave en mover primero.
Networking tit for tat. Empieza cooperando pero, si te traiciono, responde con el doble de fuerza. Han simulado el experimento cientos de veces y el mayor payoff (¡siempre!) cuando ayudas de inicio al extraño. La regla de oro: Ser amable en tu primera interacción. Mismo equilibrio entre chimpancés, murciélagos y humanos. (3) ¿Qué puedo sacar de ti? vs. ¿En qué puedo ayudarte? Te comes el mundo cuando abres, por defecto, con generosidad.
Solo desde la autenticidad podrás forjar relaciones verdaderas. Tu reputación es tu activo. Cuídala con tus decisiones diarias, los pequeños detalles. Escribe todas las promesas que hagas. Si no llegas, comunica de forma eficiente. Contraproducente ir con fake it until you make. No te permite profundidad. No overselling, mantén perfil bajo. Discreción, no promociones online cada interacción / evento en la vida real. Understatement, que tus proyectos hablen por ti. Te reconoceré si tienes algo distinto que contar. Algunos deciden promocionarse antes de tener una cartera. Ya me contarás, si no tienes casos de éxito, ¿qué mierdas estás vendiendo? Veo demasiado énfasis en marca personal. Concéntrate en producto, no promoción. Necesitas un blog, no una web. Twitter, no LinkedIn. Diseñarte logo indica que eres un flipado. Si no te llamas Federer, no lo hagas. Con todo el cariño lo digo: Queda cutre entre futbolistas, imagínate con un contable de KPMG.
Lo de siempre, que ligas más cuando no buscas ligar. Gestionar tu reputación ignorando tu reputación. Paradoja de la señalización: Cuando no intentas proyectar, es cuando gustas más. Ganas atractivo, poder de convicción.
5. Orgullo y prejuicio
Dicotomía en liderazgo. Tengo que caerte bien y tienes que respetarme. Carnegie tiene el principio de no ofenderte, argumenta que la autoridad se gana desde la simpatía y la compasión, nunca desde una posición de fuerza en la jerarquía. ¿Preguntar o exigir? Yo creo que en función del momento.
Si hay que ponerle un pero sería precisamente este, su visión idílica de la gestión de equipos. Discurso simplista, diplomático: Evitar confrontación directa, nunca decir 'estás equivocado', criticar en tercera persona. Bassatcomo magnífico ejemplo de empresario de la escuela Dale Carnegie. Pero el liderazgo animal (responder de forma agresiva) sigue siendo necesario.
¿Qué dice el libro? Primero gustar y después razonar, siempre por este orden. No me cuentes, de inicio, por qué estoy equivocado. Si me caes antipático, no escucharé tu mensaje. Aunque presentes datos concluyentes, buscaré una razón (cualquiera) para ignorarlos. Con una basta. Decidimos emocionalmente para racionalizarlo ex post. Creemos que tomamos conscientemente la decisión pero es una mera ilusión, esclavos de nuestro primer instinto. En una disputa, necesario conectar a nivel personal, antes de lanzar una ofensiva racionalista. Mapa de Haidt, psicólogo en Stern. (4)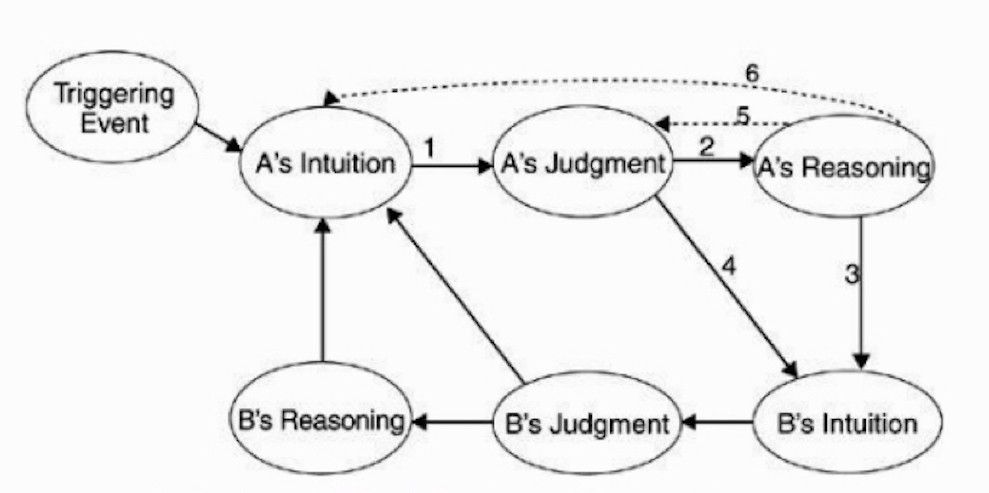 ¿Qué ignora el libro? Que hay gente que no aprende, si no es gritando. Marcar territorio para que no se te coman vivo. Tratamos con animales, en un sentido descriptivo de la palabra. Cuando las expectativas son claras, la gente acepta. El problema es cuando no preparamos el terreno. Dicen que en tu primer día cambies los muebles y despidas a alguien. Los trabajadores no quieren divertirse, esperan órdenes. Sumisión inconsciente al status.
Nos tomamos las críticas como ataques. No deberíamos. Son información de mejora. ¿Qué significa tono constructivo? Si todo está mal, hay que destruir primero. La crítica tiene que sacudirte. Con buenas palabras, para no desanimarte, corro riesgo de no generar impacto. Agradecídismo al profesor que decidió (mirando el móvil) ignorar mi nefasta presentación. Mensaje cala cuando las formas son exageradas. Podría haberlo suavizado pero, tarde o temprano, me hubiera encontrado con la realidad.
Recordamos la lección cuando sufrimos las consecuencias. Los adolescentes piden a gritos mayor responsabilidad. (5) ¿Qué les ofrecemos? Complacencia. Es una putada tener padres sobreprotectores, que no permiten experimentar, a pequeña escala, con el fracaso. El óptimo no son 0 caídas. Porque llegará el día en el que palmes big time. La pregunta es: ¿Sabrás gestionarlo?
Hemos decidido, como sociedad, esconder el fracaso al niño. Trofeo por participar y corrección en verde. Señal confusa de mejora, ¿qué se supone que tengo que cambiar? Añádele atención máxima. Difícil concebir modelo más alejado del mercado (allí, por suerte, nadie me obliga a escucharte). (6) Hablaremos de paro juvenil como si los jóvenes no fueran también responsables. No, no eres la generación mejor preparada. Las críticas duelen porque van directas al ego, la falsa historia de éxito que te cuentas delante del espejo. ¿Te ofende este post? Publica un Stories a tus 50 seguidores.
6. Entiende mis motivaciones
Amos Tversky, colega y amigo de Daniel Kahneman, solía decir: "Las personas no son complicadas. Las relaciones entre las personas son complicadas."
Más cierto aún en las frías redes sociales. Mucho like y mucho retuit, pero, ¿cuánta gente sabe la fecha de tu aniversario? Deseamos relaciones sinceras, sin tener claro dónde encontrarlas ni cómo formarlas. Es por esto que, cuando aparece alguien auténtico, nos agarramos fuerte a ese alien.
El mejor resumen del libro es que empatices:
Esfuérzate para ponerte en mi sitio, ver los problemas desde mi punto de vista. Por qué hago lo que hago, por qué digo lo que digo, por qué pienso lo que pienso. Carnegie entendió la naturaleza humana. Somos nuestras motivaciones. Y el corazón, no la cabeza, mueve la decisión. Entendió las razones y las pulsiones de sus rivales. Escuchar, conectar, estar abierto al cambio. Entendió que solo la humildad salvaría el mundo. Este fue su regalo. Intentaré comprender tu punto de vista. Quizá soy yo quien está equivocado.
---
Dale Carnegie en How to Win Friends and Influence People.
A. Técnicas fundamentales para tratar a los demás:
No critique, no condene ni se queje.

Demuestre aprecio honrado y sincero.

Despierte en los demás un deseo vehemente.
B. Seis maneras de agradar a los demás:
Muestre un interés sincero por los demás.

Sonría.

Recuerde los nombres.

Anime a los demás a que hablen de sí mismos.

Hable siempre de lo que interese a los demás.

Haga que la otra persona se sienta importante.
C. Técnicas para lograr que otros piensen como usted:
La única forma de salir ganando en una discusión es evitándola.

Demuestre respeto por las opiniones ajenas.

Si usted está equivocado, admítalo rápido.

Empiece de forma amigable.

Consiga que la otra persona diga sí.

Permita que la otra persona sea la que más hable.

Permita que la otra persona sienta que la idea es de ella.

Trate de ver las cosas desde el punto de vista de la otra persona.

Muestre simpatía por las ideas y deseos de la otra persona.

Apele a los motivos más nobles.

Dramatice sus ideas.

Lance, con tacto, un reto amable.
D. Técnicas para ser un líder e influir en la conducta de los otros:
Empiece con elogio y aprecio sincero.

Llame indirectamente la atención sobre los errores de los demás.

Hable de sus propios errores antes de criticar los de los demás.

Haga preguntas en vez de dar órdenes.

Permita que la otra persona salve su prestigio.

Elogie el más pequeño progreso.

Atribuya a la otra persona una buena reputación para que se interese en mantenerla.

Haga que los errores parezcan fáciles de corregir.

Procure que la otra persona se sienta satisfecha de hacer lo que usted sugiere.
Dale Carnegie en el diseño de carrera
Este libro forma parte de nuestra selección de 13 libros para ayudarte a planificar tu carrera profesional.
---
(1) Auren Hoffman en Quora. "Never trust your gut to do something, make decisions to affirmatively do something with data analysis. But always trust your gut on not to do something. If your gut tells you to not work at a particular company (or to stop dating someone), trust it as your gut is much better at saving your life than it is at figuring up upside opportunities. Your gut is very good at making sure you don't get eaten by lions."
(2) Fredéric Beigbeder en El Amor Dura 3 Años. "Un mosquito vive un día, una rosa tres días. Un gato, trece años, el amor, tres. Así son las cosas. Primero hay un año de pasión, luego un año de ternura y, finalmente, un año de aburrimiento. El primer año, uno dice: Si me abandonas, me mato. El segundo año, uno dice: Si me abandonas, lo pasaré muy mal pero lo superaré. El tercer año, uno dice: Si me abandonas, invito a champán."
(3) Robert Sapolsky en Stanford. "Mother vampire bats normally share any food they bring back to the communal bat cave with everyone's young. But, if a mother fails to share with other bats' babies, the other mothers will stop sharing their food with her offspring until the first mother resumes sharing. Another human quality we share with other species is empathy, which chimpanzees have demonstrated in comforting a chimp that has been attacked by another chimp without cause."
(4) Jonathan Haidt en The Righteous Mind: Why Good People Are Divided by Politics and Religion. "We make our first judgments rapidly, and we are dreadful at seeking out evidence that might disconfirm those initial judgments. Yet friends can do for us what we cannot do for our-selves: they can challenge us, giving us reasons and arguments that sometimes trigger new intuitions, thereby making it possible for us to change our minds. We occasionally do this when mulling a problem by ourselves, suddenly seeing things in a new light or from a new perspective. Link 6 in the model represents this process of private reflection. The line is dotted because this process doesn't seem to happen very often. For most of us, it's not every day or even every month that we change our mind about a moral issue without any prompting from anyone else. Far more common than such private mind changing is social influence. Other people influence us constantly just by revealing that they like or dislike somebody. That form of influence is link 4, the social persuasion link. Many of us believe that we follow an inner moral compass, but the history of social psychology richly demonstrates that other people exert a powerful force, able to make cruelty seem acceptable and altruism seem embarrassing, without giving us any reasons or arguments."
(5) Jordan B. Peterson. 12 Rules for Life: An Antidote to Chaos. "To stand up straight with your shoulders back is to accept the terrible responsibility of life, with eyes wide open. It means deciding to voluntarily transform the chaos of potential into the realities of habitable order. It means adopting the burden of self-conscious vulnerability, and accepting the end of the unconscious paradise of childhood, where finitude and mortality are only dimly comprehended. It means willingly undertaking the sacrifices necessary to generate a productive and meaningful reality (it means acting to please God, in the ancient language)."
(6) Steven Pressfield en Nobody Wants to Read Your Sh*t. "The first thing you learn in advertising is that no one wants to read your shit. Your ads I mean. People hate ads. I hate them myself. I hate TV commercials. Why should I waste my valuable time watching that lying garbage, trying to sell me crap I don't need or want? Young writers acquire the idea from their years in school that the world is waiting to read what they've written. They get this idea because their teachers had to read their essays, or term papers, or dissertations. In the real world no one is waiting to read what you've written."